IT Cloud Application for Your Business
Rank My Web's IT Cloud Service provides a large variety of custom tailored choices, well-matched to fit the requirements of any company, no matter its size.
We offer a wide range of compatible options to accompany your IT Cloud Service for seamless production, including but not limited to: Computer & Network Maintenance, Complete Database Backup Services, Remote Desktop Mobility (from anywhere in the world!), CRM & Virtual Database Access, Intel Platform, and Complete IT Department Services without the cost of the IT Department!
We will perform a network evaluation, answer your questions and organize a custom solution specifically tailored to your businesses needs to help you determine the best Cloud Solution Package for your company.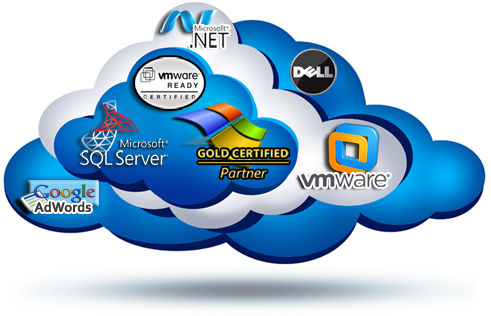 Advantages
There are many advantages to the Rank My Web IT Cloud, organizing both technological and IT infrastructure are precisely the kind of responsibilities that use a lot of resources when your company matures.
With plenty of functions offered by the cloud service, it becomes easy to conquer the barriers that come with the expansion of a new business.
Optional Packages
The Cloud Service provides an attractive range of packages for all company sizes big or small.
The Cloud Service permits you to invest in the best-matched service level for your needs.
IT Cloud Service presents several benefits that lets staff members to use the software application and the database from any mobile device, pc, or laptop, anywhere in the world as long as the internet is accessible.
IT Department expertise or hardware capacity does not restrict the cloud in any way.